Method of Payment
1. On-site registration
The delegates wish to register on-site have to pay the registration fee in cash either in USD or in equivalent Indian Rupees (at the equivalent conversion rate on the day) at the registration desk and receive the registration kit. The on-site registration fee details are available at http://www.porsec2012.incois.gov.in/RegistrationFees.html Foreign Exchange Counter will be available at the registration desk to exchange USD for INR.
2. Online payment through credit/debit card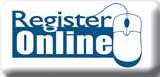 3. Wire Transfer
Upon completion of online registration, the registrant can electronically transfer the registration fee to our bank as per the following details
| Beneficiary's Name & Address | Beneficiary's Bank Account Details |
| --- | --- |
| PORSEC-2012 INCOIS "Ocean Valley" Pragathi Nagar BO Nizampet SO Hyderabad-500 090 Andhra Pradesh, India Tel : +91 040 2389 5016/ 23886024 Fax : +91 040 2389 2910/ 2389 5001 Email: porsec2012@incois.gov.in | A/c Name: PORSEC-2012 Bank: ANDBINBBA Bank Branch: Pragathi Nagar Account Number : 171410100027794 IFSC CODE: ANDB0001714 MICR CODE: 500011157 SWIFT CODE: LOYDGB2L (for Pounds) SWIFT CODE: CITIUS33 (for Dollars) Bank Address: Andhra Bank, Pragathi Nagar Branch Plot No. 1239 & 1240 Neeraja Nilayam Pragathi Nagar, Opp. JNTU, Hyderabad- 500 090 Ph: 040-23468523 |
The online registration number and remittance reference number may please be sent by e-mail id: porsec2012@incois.gov.in. Such e-mails will be acknowledged and confirmed by providing official receipt for the registration fee.
4. Demand Drafts/Banker"s Cheques
The registration fee can also be sent by Demand Draft/Banker's Cheques drawn in favour of PORSEC-2012 payable at Hyderabad, India. The registration details together with registration fee are to be sent to the Convenor, LOC, PORSEC-2012, Indian National Centre for Ocean Information Services (INCOIS), "Ocean Valley", Pragathinagar (BO), Nizampet (SO), Hyderabad-500090, India. Such e-mails will be acknowledged and confirmed by providing official receipt for the registration fee.
5. Cancellation and Refund of Registration Fee
In exceptional/unavoidable circumstances, the registrants may be allowed to cancel their Registration on or before October 31, 2012.
Refunds will be made after the conference is over.
The refund will be made after deduction of 7.5% of Registration Fee, towards cancellation charges.
No refund requests will be considered on or after November 1, 2012.
Registrants, can send their cancellation request either by e-mail to porsec2012@incois.gov.in or fax to 00914023892910. Such cancellation request shall invariably furnish the details of remittance for arranging refund.